Nameri National Park Travel Info in Assam, India
Nameri National Park is a relatively unexplored wildlife sanctuary in the foothills of the eastern Himalayas in the Sonitpur District of Assam, India, about 35 km from Tezpur. The park is the second largest tiger reserve in Assam and important conservation point for elephants. The major tourist attractions are birds, mammals and reptiles which also consist of 370 species of birds. An ideal itinerary would be a two day stay to witness the natural flora and fauna of the mesmeric wildlife sanctuary.
A massive reservoirs of the world's most threatened animals and plants with a substantial population of elephants. The rich wildlife includes Tiger, Black bear, elephant, Leopard, Clouded Leopard, Indian Bison, Pangolin, Indian Wild Dog, Deer, Civet Cat, Capped Langur, Jackals etc. Nameri National Park is the natural home to the White-winged Wood Duck. Some of the commonly found tree species include Bombax ceiba, Dalbergia sisoo, Sterculia villosa, Trewia nudiflora, Zizyphus jujuba, Litsaea polyantha, etc. Among the non-aquatic grassland species the prominent are Phragmites karka, Arundo donax, Imperata cylindrical and Saccarum.
Adventure lovers can indulge in river rafting and is a popular way to have a glimpse of the endangered species of birds found here. You can also experience elephant safari, boat safari and wildlife trekking. The best time of the year to visit the Nameri National Park is from November to March is the best time to visit the Park, with pleasant climatic conditions during the winters.
To Reach
Tezpur is the nearest airport, about 40 kms from the Nameri National Park, Rangapara railway station, about 30 Km from the Nameri National Park offers the nearest rail connectivity. Private and government buses operate from Nameri National Park to all the major cities and places of the state by road at frequent intervals. For convenience private taxis and cabs are also available for holidaymakers.
Location Map
Tour Packages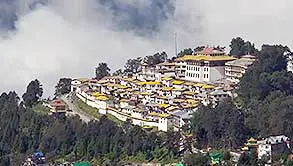 Druation : 7 Nights 8 Days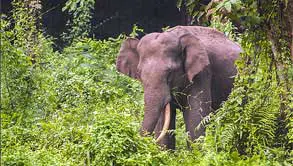 Druation : 6 Nights 7 Days