Chilapata Forest in Dooars, West Bengal
The Chilapata Forest is a dense forest located about 32 km from Alipurduar, West Bengal, India. The forest has become a popular tourist destination with major attractions being the wild forest and the wildlife. You can find wide variety of animals and fauna across the region which is a real treat for nature and wildlife lovers. Nal Rajar Garh (fort) has a special historical significance which is a worthy place to visit inside the Chilapata Forest. Holidaymakers can take a jeep safari to experience and enjoy the Chilapata Forest which boasts of plenty of wild animals. A day's trip to Chilapata can be easily made from Jaldapara Wildlife Sanctuary which is approximately at a distance of 30 kms.
Tour Packages
MARINE TO ALPINE PVT. LTD.
G-0315, City Centre, Uttorayon, Siliguri
PO - Matigara, Dist - Darjeeling
West Bengal, India - 734010

Mobile :
+91 97335 33000
Email :
info

marinetoalpine.com
Web :
www.marinetoalpine.com
A member of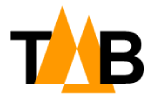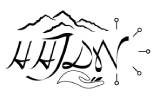 All rights reserved Marine to Alpine Pvt. Ltd. Website design and development service provided by
Techno Developers Group.
Leave a Message