Yuksom near Pelling in Sikkim
In the Northeast state of Sikkim, a beautiful and relatively unexplored historical town named Yuksom has emerged as a popular tourist destination covered by high hills and lush green forest. Yuksom is near Pelling which is one of the famous tourist destination in Sikkim. Yuksom acts as an entry point for Kanchenjungha National Park and thus regularly visited by the trekkers and mountaineers from all around the world. The place talks a lot about the history of Sikkim and contributes to its rich culture and tradition. The very sight of Yuksom is very refreshing, charming, a gateway from the hustle and bustle of the city. For the Bhutia tribal community of Sikkim, Yuksom has special religious and cultural significance. It has a number of famous Buddhist monasteries and historical monuments as well as ancient Gorkhas small Village. Tashiding Monastery and Dubdi Monastery are popular attraction for tourists visiting Yuksom.
Tour Packages
MARINE TO ALPINE PVT. LTD.
G-0315, City Centre, Uttorayon, Siliguri
PO - Matigara, Dist - Darjeeling
West Bengal, India - 734010

Mobile :
+91 97335 33000
Email :
info

marinetoalpine.com
Web :
www.marinetoalpine.com
A member of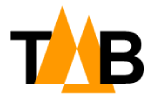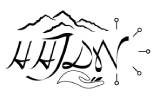 All rights reserved Marine to Alpine Pvt. Ltd. Website design and development service provided by
Techno Developers Group.
Leave a Message