Murti in Dooars, West Bengal
A must visit place in Dooars is the picturesque place of Murti for the travellers who are nature lovers as well peace and calmness. The flowing Murti River is a wonderful sight for all holidaymakers planning a trip to this place in Dooars. Murti is near (16 Kms) to Lataguri which is the gateway of Gorumara Wildlife Sanctuary. Chalsa is 5 Kms from Murti. The hilly river Murti makes the place an awesome one with greenery on its banks. You can also visit the well known Chapramari Forest and Gorumara National Park while staying at Murti. Hotels and Resorts are available for reservation. During winters it becomes a popular picnic spot with travellers thronging in to spend their day amidst the natural beauty. The entire place is surrounded by beautiful landscapes and forest. There are lot of nearby famous tourist sightseeing spots (Samsing Suntaleykhola, Jhalung Bindu, Lataguri, Chapramari etc) which are also extremely popular.
Tour Packages
MARINE TO ALPINE PVT. LTD.
G-0315, City Centre, Uttorayon, Siliguri
PO - Matigara, Dist - Darjeeling
West Bengal, India - 734010

Mobile :
+91 97335 33000
Email :
info

marinetoalpine.com
Web :
www.marinetoalpine.com
A member of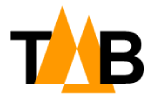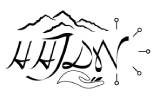 All rights reserved Marine to Alpine Pvt. Ltd. Website design and development service provided by
Techno Developers Group.
Leave a Message