Bharatpur Beach in Neil Island, Andaman
Bharatpur beach is considered the best beach in Neil Island and located near the Neial Island jetty. The blue water of the beach looks just like a picture post card, as if painted by an artist in dreams. Witness this exotic natural lagoon with gentle waves hitting the shore with family or spouse. Early morning tourists can experience the rising sun which covers the entire beach with ray of colours that is reflected from the water and sand. Bharatpur Beach is Neil Island also offers to showcase the marine life with boat rides, snorkelling and scuba diving and other water sports. It is a paradise for the nature and peace lovers. The gradient of the beach is very gradual making Bharatpur beach very safe and popular among the tourists visiting Andaman & Nicober Islands. One of the must visit places of Andaman and should be scheduled during winters when the weather is relatively congenial.
Tour Packages
MARINE TO ALPINE PVT. LTD.
G-0315, City Centre, Uttorayon, Siliguri
PO - Matigara, Dist - Darjeeling
West Bengal, India - 734010

Mobile :
+91 97335 33000
Email :
info

marinetoalpine.com
Web :
www.marinetoalpine.com
A member of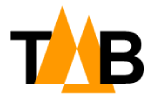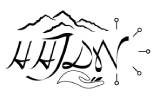 All rights reserved Marine to Alpine Pvt. Ltd. Website design and development service provided by
Techno Developers Group.
Leave a Message