Khayerbari in Dooars, West Bengal
Khayerbari is a small town located in the Alipurduar District is popular for the Tiger Rescue centre which has emerged as an attractive tourist destination in Dooars (Duars). Location of Khayerbari is near Jaldapara Wildlife Sanctuary in Eastern Dooars. Hence, tourists visiting Jaldapara can visit Khayerbari as a day sightseeing location. Visitors can witness the rare species at their new home in the battery operated cars but also learn about their natural habitat. Khayerbari is one of the must visit places of Dooars and should not be missed. The rescue centre or commonly known as Royal Bengal Tiger & Leopard Rescue Centre got its name after the law was passed against the ban of animals in circus, the forest official rescued several animals and put them here. It also acts as a rehabilitation centre for the animals after the ban of use of animals for the entertainment purpose in circus. It is one of a kind initiative in the entire North East to safeguard and protect the endangered species.
Tour Packages
MARINE TO ALPINE PVT. LTD.
G-0315, City Centre, Uttorayon, Siliguri
PO - Matigara, Dist - Darjeeling
West Bengal, India - 734010

Mobile :
+91 97335 33000
Email :
info

marinetoalpine.com
Web :
www.marinetoalpine.com
A member of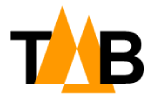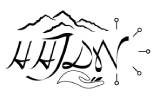 All rights reserved Marine to Alpine Pvt. Ltd. Website design and development service provided by
Techno Developers Group.
Leave a Message