Cellular Jail in Port Blair, Andaman & Nicober
Cellular Jail a prominent and the most attractive sightseeing spot at Andaman and Nicobar Island for tourists across the globe comprises of National Memorial houses, Freedom Fighters Photo and Exhibition Gallery, Art Gallery, and a Library on Freedom Movement. The place is sure to draw your memories back to the Indian Freedom Struggle. Cellular Jail is a great place for history lovers to explore the Indian freedom movement. You can even find Gallery on First War of Independence and on Old Photographs Gallery. The jail was actually a colonial prison the British era to accommodate the revolutionaries of Indian freedom struggle when they were awarded 'Kalapani'. The jail premise was later turned into a historical site and tourism destination in Andaman & Nicober Islands. You can also witness a light and sound show which is extremely popular among tourists in this heritage jail turned museum premises.
Tour Packages
MARINE TO ALPINE PVT. LTD.
G-0315, City Centre, Uttorayon, Siliguri
PO - Matigara, Dist - Darjeeling
West Bengal, India - 734010

Mobile :
+91 97335 33000
Email :
info

marinetoalpine.com
Web :
www.marinetoalpine.com
A member of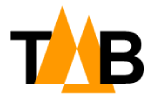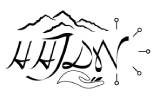 All rights reserved Marine to Alpine Pvt. Ltd. Website design and development service provided by
Techno Developers Group.
Leave a Message