Samdruptse in Namchi, Sikkim
Samdruptse Hill also known as the 'wish fulfilling hill' is just 5 km away from Namchi with a giant 45 m tall statue of the Guru Padmasambhava (Guru Rinpoche); the patron saint of Sikkim. The hill also offers magnificent views of the Mt. Kangchenjunga. Within the premises of the statue, you can find a profound collection of historical photographs of Sikkim. The place also has a popular Shiva Mandir that has a huge statue of Lord Shiva. Nearby there are places to explore for trekking and adventure activities in Sikkim. This is one of the popular attractions in Namchi local sightseeing itineraries. Weather during the month of February to June and October to December is pleasant to enjoy and experience the beauty of this place in the Himalayan state of Sikkim.
Tour Packages
Druation : 5 Nights 6 Days
Druation : 5 Nights 6 Days
MARINE TO ALPINE PVT. LTD.
G-0315, City Centre, Uttorayon, Siliguri
PO - Matigara, Dist - Darjeeling
West Bengal, India - 734010

Mobile :
+91 97335 33000
Email :
info

marinetoalpine.com
Web :
www.marinetoalpine.com
A member of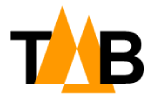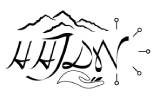 All rights reserved Marine to Alpine Pvt. Ltd. Website design and development service provided by
Techno Developers Group.
Leave a Message