Yumthang Valley in Lachung, North Sikkim
You should plan a visit to Yumthang Valley which is one of the most famed tourist destinations of Sikkim famous for Rhododendron and primula bloom covering the whole area. Yumthang Valley is one of the most sought after tourist spot in North Sikkim which lies almost 140 km north of Gangtok city. Lachung is the base human habitat near Yumthang Valley. It takes around 1.5 hours from Lachung which is about 25kms from Lachung. Yumthnag is located at an altitude of 11,800ft. The best season for visiting Yumthang valley starts in Early March and continues up to mid June, when thousands of colourful flowers are in full bloom. You can also enjoy the beautiful snow capped mountains which can be a great experience for nature lovers. Yumesamdong or popularly known as Zero Point in North Sikkim is a few kilometres ahead of Yumthang Valley. Special permits are required to visit North Sikkim including Yumthang, Zero Point and Lachung.
Tour Packages
MARINE TO ALPINE PVT. LTD.
G-0315, City Centre, Uttorayon, Siliguri
PO - Matigara, Dist - Darjeeling
West Bengal, India - 734010

Mobile :
+91 97335 33000
Email :
info

marinetoalpine.com
Web :
www.marinetoalpine.com
A member of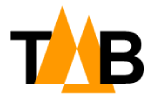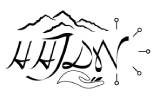 All rights reserved Marine to Alpine Pvt. Ltd. Website design and development service provided by
Techno Developers Group.
Leave a Message