Nathu La Pass in Gangtok, Sikkim
Nathula Pass is a high altitude mountain pass which is around 56 kms from Gangtok is located at an altitude of 14,140 feet. Nathu La (pass) can be covered as a sightseeing destination from Gangtok. Although it requires special permit and it is issued in real time basis and is very limited in number. Jelep La is another mountain pass, only a few kms away from Nathu La which is the place through the famous Silk Route used to operate until 1962. Nathu La is only 16 kms uphill from the Tsomgo Lake (Chhangu Lake) in Sikkim. It was the famous silk trade route between India and Tibet. Nathu La is now a famous tourist destination for holidaymakers across the globe, although Non Indian guests are not permitted to visit Nathu La. Nathu La is a place not be missed and is sure to enthral you with mesmeric views and snow capped mountains. You can even find the fenced Indo-China border few meters away and you can see both Indian and Chinese soldiers guarding the border. The ideal time to visit is between April - May to October – December when the temperature hovers around 10 to 15°C and road remains open. On a clear day you can have a great sight of the entire pass and the landscape with towering mountain peaks in the background.
Tour Packages
MARINE TO ALPINE PVT. LTD.
G-0315, City Centre, Uttorayon, Siliguri
PO - Matigara, Dist - Darjeeling
West Bengal, India - 734010

Mobile :
+91 97335 33000
Email :
info

marinetoalpine.com
Web :
www.marinetoalpine.com
A member of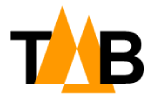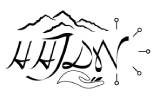 All rights reserved Marine to Alpine Pvt. Ltd. Website design and development service provided by
Techno Developers Group.
Leave a Message