Ban Jhakri waterfalls in Gangtok, Sikkim
Ban Jhakri waterfalls is a popular 100-foot waterfall located in a landscaped park with forested area at about 7kms from Gangtok town and close to Ranka Monastery. One of the most sought after tourist hot spot in Gangtok. Enjoy the captivating sight of the flowing stream as well as the greenery in the park. You can find a manmade lake here with a dragon at the center. Shaman culture and Sikkimese architecture are two most prominent features of the park. There are also paved pathways and footbridge around the park which spreads across some 2-acres of land area with many trees and flowering plants in it. The park is also named as the Energy Park because of its use of non conventional energy like solar which is generated by slides and swings in the park used by children.
Tour Packages
MARINE TO ALPINE PVT. LTD.
G-0315, City Centre, Uttorayon, Siliguri
PO - Matigara, Dist - Darjeeling
West Bengal, India - 734010

Mobile :
+91 97335 33000
Email :
info

marinetoalpine.com
Web :
www.marinetoalpine.com
A member of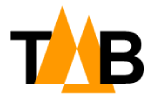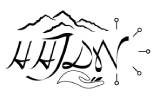 All rights reserved Marine to Alpine Pvt. Ltd. Website design and development service provided by
Techno Developers Group.
Leave a Message