Batasia Loop in Darjeeling
There is no better place than Batasia Loop to get a 360 degree view of Darjeeling including the snow covered peaks of the Eastern Himalayas with the majestic Kanchenjungas. The best way to experience the unique spot is to take a toy train ride from Darjeeling which makes a complete loop while blowing its whistle along the way, it's indeed a fabulous experience.
You can also take a cab from Darjeeling town and visit the Batasia Loop just 20 minutes by taxi from main town. Winters are the best time to experience this wonderful scenic. The placeis covered with grass and beautified with both seasonal and perennial flowers and shrubs. There is a War Memorial at the center of the Batasia Loop which was officially inaugurated in 1995 to commemorate the Gorkha soldiers of the Darjeeling Hills who sacrificed their lives in various wars after India's independence.
Tour Packages
MARINE TO ALPINE PVT. LTD.
G-0315, City Centre, Uttorayon, Siliguri
PO - Matigara, Dist - Darjeeling
West Bengal, India - 734010

Mobile :
+91 97335 33000
Email :
info

marinetoalpine.com
Web :
www.marinetoalpine.com
A member of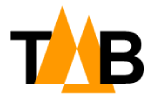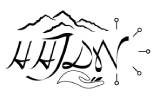 All rights reserved Marine to Alpine Pvt. Ltd. Website design and development service provided by
Techno Developers Group.
Leave a Message