Cherrapunjee in Meghalaya, North East India
Cherrapunji in Meghalaya in North East India earned the distinction of getting entry into the Guinness Book of World Records as the wettest place on earth long ago, the place where the rainfall can be recorded in feet rather than in millimetres. If you love nature, Cherrapunji is one such destination to be explored and enjoyed by holidaymakers. The stunning location is one of the finest and most coveted tourist destinations of North East India, located 58 kms from Shillong, the capital of Meghalaya. Cherrapunjee is also regarded as Sohra. Cherrapunjee is a sub divisional town in East Khasi district in Meghalaya. A good number of tourists flock here from Shillong or Guwahati to enjoy the natural beauty. Throughout the year you can experience rainfall in the region varying from heavy to medium to light. The place has numerous sightseeing spots to explore from caves, waterfalls, villages, along with the spotless beauty, its unusual facets, the perpetual clouds, and the misty valleys. Nohkalikai Falls, Seven Sister Falls are visited by good number of tourists for the magical beauty.
Tour Packages
MARINE TO ALPINE PVT. LTD.
G-0315, City Centre, Uttorayon, Siliguri
PO - Matigara, Dist - Darjeeling
West Bengal, India - 734010

Mobile :
+91 97335 33000
Email :
info

marinetoalpine.com
Web :
www.marinetoalpine.com
A member of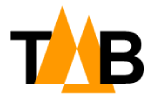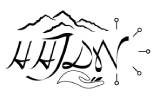 All rights reserved Marine to Alpine Pvt. Ltd. Website design and development service provided by
Techno Developers Group.
Leave a Message