Rimbi Rock Garden in Pelling, Sikkim
Sewaro or Rimbi Rock Garden is one of the most popular tourist attractions of Pelling in Sikkim developed by the tourism department of the state. Rimbi Rock Garden is a perfect blend of lush green landscape, flowers, wide variety of birds and the Teesta River. It is located approximately 15 kms from Pelling and is connected good roads to explore the beautiful scenic natural hermitage. Even the Rimbi Waterfall few kilometres towards Yuksum which meets the Rimbi River near Pelling is quite scenic. The ideal time to visit the place is during the month of March to June and October to December when the weather is pleasant and comfortable for the travellers and tourists visiting the place with friends and family.
Tour Packages
MARINE TO ALPINE PVT. LTD.
G-0315, City Centre, Uttorayon, Siliguri
PO - Matigara, Dist - Darjeeling
West Bengal, India - 734010

Mobile :
+91 97335 33000
Email :
info

marinetoalpine.com
Web :
www.marinetoalpine.com
A member of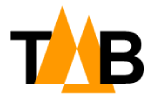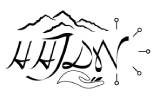 All rights reserved Marine to Alpine Pvt. Ltd. Website design and development service provided by
Techno Developers Group.
Leave a Message