Totopara in Duars
Totopara is famous throughout the globe for the unique and indigenious Toto tribe, which is one of the primitive tribes of the world. The offbeat tourist destination is located on the Indo Bhutan boarder in the Dooars area of West Bengal beside the Torsa river and near to the Jaldapara National Park. The ethnicity and culture of the Toto people are rare and Totos are an endangered human community which is preserved for its unique heritage. October to March when gradually the winter sets in is the ideal time to visit and experience the culture, heritage and lifestyle of the isolated tribal group of North Bengal. Totopara has road connectivity with Madarihat (Jaldapara National Park area) approximately 22 kms. Even trains are available from Madarihat to NJP and Siliguri Junction.
Tour Packages
MARINE TO ALPINE PVT. LTD.
G-0315, City Centre, Uttorayon, Siliguri
PO - Matigara, Dist - Darjeeling
West Bengal, India - 734010

Mobile :
+91 97335 33000
Email :
info

marinetoalpine.com
Web :
www.marinetoalpine.com
A member of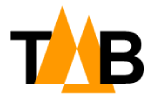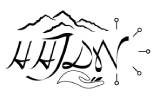 All rights reserved Marine to Alpine Pvt. Ltd. Website design and development service provided by
Techno Developers Group.
Leave a Message