Baba Mandir Memorial in Sikkim
Baba Harbhajan Singh Temple also popularly known as Baba Mandir is located between Nathu La and Jelep La ('La' means pass) at an altitude of 13,123 ft and about 52kms from Gangtok in Sikkim in India. The place has a special significance and is surrounded by a touching story of Harbhajan Singh who was a soldier of the Punjab Regiment in the Indian Army posted here. There is a temple built in remembrance of Baba Harbhajan Singh who enjoys a spiritual and sacred significance. Numerous tourists visit this popular tourist destination as part of their Sikkim itinerary while planning a tour to Gangtok, a prominent tourist location and capital of Sikkim state in India. The natural beauty, beautiful mountains and snow makes the entire place quite pleasant and enjoyable.
Tour Packages
MARINE TO ALPINE PVT. LTD.
G-0315, City Centre, Uttorayon, Siliguri
PO - Matigara, Dist - Darjeeling
West Bengal, India - 734010

Mobile :
+91 97335 33000
Email :
info

marinetoalpine.com
Web :
www.marinetoalpine.com
A member of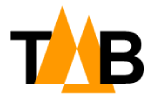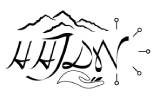 All rights reserved Marine to Alpine Pvt. Ltd. Website design and development service provided by
Techno Developers Group.
Leave a Message