Sai Temple in Namchi, Sikkim
Namchi nests an outstanding Sri Shirdi Sai Baba Temple at a few kilometres distance from the main town. The two storied building is painted in golden colour that makes it even more mesmeric during daytime. It is a modern marvel with a spacious first floor that can accommodate many devotees at once. It also has a marble statue of Sri Shirdi Sai Baba and paintings of Lord Vishnu. The temple also has a beautiful garden within its boundaries from where one could get a good view of Mt. Kangchenjunga, the third highest mountain of the world and the guardian deity of Eastern Hiamalaya. Sai Temple in Namchi is a must visit for tourists especially for its religious and spiritual significance. The very sight of the temple covered with mountains is a treat for holidaymakers.
Tour Packages
Druation : 5 Nights 6 Days
Druation : 5 Nights 6 Days
MARINE TO ALPINE PVT. LTD.
G-0315, City Centre, Uttorayon, Siliguri
PO - Matigara, Dist - Darjeeling
West Bengal, India - 734010

Mobile :
+91 97335 33000
Email :
info

marinetoalpine.com
Web :
www.marinetoalpine.com
A member of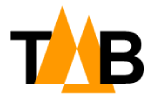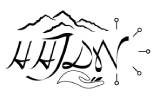 All rights reserved Marine to Alpine Pvt. Ltd. Website design and development service provided by
Techno Developers Group.
Leave a Message