Buddha Park of Ravangla
The Buddha Park of Ravangla is situated near Rabong (Ravangla) in South Sikkim district, Sikkim, India. The 130-foot high statue of the Buddha was constructed between 2006 and 2013 to attract tourists in this part of Sikkim. The place is quite a popular tourist site renowned for Buddhist pilgrimage. Buddha Park in Ravangla is one of the prime places to visit with beautifully designed landscape creating walkway, gardens and space for visitors to enjoy the serene surroundings. You will also find a prayer hall, along with a museum and a meditation centre within the premises of the Buddha Park. The museum comprises of a gallery demonstrating the life of Gautama Buddha. Also within the complex tourist can find a surrounded by forest.
Tour Packages
Druation : 5 Nights 6 Days
Druation : 5 Nights 6 Days
MARINE TO ALPINE PVT. LTD.
G-0315, City Centre, Uttorayon, Siliguri
PO - Matigara, Dist - Darjeeling
West Bengal, India - 734010

Mobile :
+91 97335 33000
Email :
info

marinetoalpine.com
Web :
www.marinetoalpine.com
A member of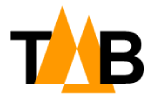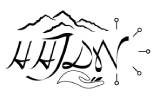 All rights reserved Marine to Alpine Pvt. Ltd. Website design and development service provided by
Techno Developers Group.
Leave a Message