Tibetan Refugee Self Help Centre in Darjeeling
Not exactly a conventional tourist spot, but Tibetan Refugee Self Help Centre in Darjeeling, India is a well known rehabilitation Centre for the Tibetan refugees established in the year 1959. The refugee centre comprises of a home for the aged, a school, an orphanage, a clinic, and a gompa (Tibetan Buddhist monastery). The main point of interest which attracts tourists are the craft workshops that produce carpets, woodcarvings and woollen items as well as the photographic exhibition portraying Tibetan history through images. If interested you can also purchase handicrafts from the centre. It takes around 20 minutes to reach the spot from the main town of Darjeeling. The visiting hours for tourists are from 9 am to 4.30pm (closed on Sundays).
Tour Packages
MARINE TO ALPINE PVT. LTD.
G-0315, City Centre, Uttorayon, Siliguri
PO - Matigara, Dist - Darjeeling
West Bengal, India - 734010

Mobile :
+91 97335 33000
Email :
info

marinetoalpine.com
Web :
www.marinetoalpine.com
A member of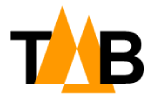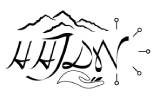 All rights reserved Marine to Alpine Pvt. Ltd. Website design and development service provided by
Techno Developers Group.
Leave a Message