Gurudongmar Lake in North Sikkim
Fondly acclaimed as the land of yaks, Gurudongmar lake is a high altitude water body close to Tibetan border in North Sikkim. It is one of the highest lakes in the globe at an altitude of 17000ft. Gurudongmar Lake is the second highest lake in India. Highest lake of India is Lake Tso Lhamo which is only 5 kms from Gurudongmar Lake but is not open for tourists. Gurudongmar Lake is one of the most amazing tourist destinations in Sikkim. The sight of the lake is sure to leave you spellbound and is a great place to enjoy the beauty of nature. It is approximately 170 kms from Gangtok. The entire lake is encircled all around by snow-covered mountains, during the winters entire lake freezes, making it a beautiful tourist spot. The Chinese Tibetan boarder is just a few kilometres away from the lake. It is also a very religious and sacred sight for both Sikhs and Buddhists. Gurudongmar lake is a restricted area in North Sikkim and one needs a special permit from Gangtok to visit this place.
Tour Packages
MARINE TO ALPINE PVT. LTD.
G-0315, City Centre, Uttorayon, Siliguri
PO - Matigara, Dist - Darjeeling
West Bengal, India - 734010

Mobile :
+91 97335 33000
Email :
info

marinetoalpine.com
Web :
www.marinetoalpine.com
A member of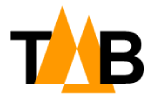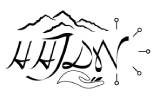 All rights reserved Marine to Alpine Pvt. Ltd. Website design and development service provided by
Techno Developers Group.
Leave a Message