Ranka Monastery in Gangtok
Ranka Monastery (also known as Lingdum Monastery) - A relatively new tourist destination yet to be fully explored fully has emerged 20 kms from Gangtok in Sikkim is one of the most wonderful monasteries in East Sikkim. It covers a vast area with great scenic beauty. This monastery has also featured many famous Bollywood and Tollywood movies which have raised its tourist significance. From early morning till sunset the monastery is open to tourists. The famous masked dance takes place during Losar (Tibetan New Year) which is a real treat for tourist to enjoy and experience. Holidaymakers must keep this spot in their itinerary if you are planning for a trip to Gangtok.
Tour Packages
MARINE TO ALPINE PVT. LTD.
G-0315, City Centre, Uttorayon, Siliguri
PO - Matigara, Dist - Darjeeling
West Bengal, India - 734010

Mobile :
+91 97335 33000
Email :
info

marinetoalpine.com
Web :
www.marinetoalpine.com
A member of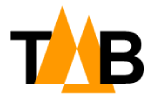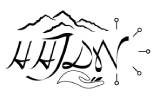 All rights reserved Marine to Alpine Pvt. Ltd. Website design and development service provided by
Techno Developers Group.
Leave a Message