Peayangtse Monastery in Pelling
Pemayangtse Buddhist monastery is one of the oldest monasteries of Sikkim near Pelling. Pemayangtse Monastery is around 110 kms from the capital of Sikkim, Gangtok. It is popular for ancient manuscripts and scriptures in halls as well as pillars and wood work. Pemayangtse is an almost 300 years old monastery which offers a surreal experience and calmness for visitors. The monastery houses a good collection of wall paintings, sculptures, precious images, thangkas (scroll paintings) and a huge gold plated statue of Guru Padmasambhava. The doors and windows are beautifully painted with Tibetan design and also consist of idols and statues. March to June and October to December is the best period to visit the place.
Tour Packages
MARINE TO ALPINE PVT. LTD.
G-0315, City Centre, Uttorayon, Siliguri
PO - Matigara, Dist - Darjeeling
West Bengal, India - 734010

Mobile :
+91 97335 33000
Email :
info

marinetoalpine.com
Web :
www.marinetoalpine.com
A member of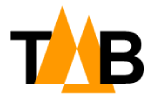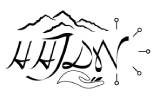 All rights reserved Marine to Alpine Pvt. Ltd. Website design and development service provided by
Techno Developers Group.
Leave a Message