Rocky Island in Duars (Dooars)
Situated on the banks of River Murti approximately 2 kms from Samsing, Rocky Island is one astonishing tourist spot in Dooars (Duars). You get excellent views of the surrounding forest and the river. The river has its own charm and the hill on the backdrop can be really exotic during the sunset. Even the tourist can explore the Neora Valley National Sanctuary for activities like trekking, and rock climbing. Many orange orchards are also nearby. Rocky Island is a great place for adventure lovers with enjoyable short treks or hiking routes. The beautiful and mystique ambience of the region is really interesting and captivating for the holidaymakers. Nearby you can find many more sightseeing spots to enjoy and witness. Suntaleykhola, another good sightseeing option in Duars is nearby. October to May end is the ideal time to visit the place with the weather getting pleasant and congenial.
Tour Packages
MARINE TO ALPINE PVT. LTD.
G-0315, City Centre, Uttorayon, Siliguri
PO - Matigara, Dist - Darjeeling
West Bengal, India - 734010

Mobile :
+91 97335 33000
Email :
info

marinetoalpine.com
Web :
www.marinetoalpine.com
A member of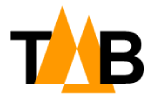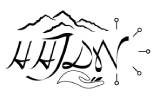 All rights reserved Marine to Alpine Pvt. Ltd. Website design and development service provided by
Techno Developers Group.
Leave a Message