Diglipur Travel Info in Andaman Islands, India
Get completely cut off from the rest of the world and witness the rare experience of the most exotic and untouched destination of Andaman, Diglipur situated around 320 kilometers from Port Blair which takes around 12 hours to reach, is famous for rice, oranges and marine life. Planning an itinerary for Andaman, Diglipur is the one to be included for the holidaymakers. Some of the prominent tourist destinations consist of the Saddle Peak National park, Kalipur and Lamiya bay and mud volcanoes. Sea turtle nesting can be observed in Ram Nagar beach during the month of December to February. Kalipur Beach in Diglipur offers water adventure sports such as speed boats, water scooters etc. Lamiya Bay Beach borders the Saddle Peak National Park (consists of rich bank of exquisite trees, (including sandal), rare flora and wild fruits and offering trekking opportunities). This beautiful beach has a stretch of shore covered with shells. At the end of this walk is a refreshing fresh water stream 'Thambu Nali' in the foothills of National Park.
The twin islands of Ross and smith are the two most popular sightseeing spots offering beach tourism, adventure, scuba diving, snorkelling and the sand bar joining the two islands. Eco rest houses are available in Smith Island for overnight stay. Around 12 kms south of Diglipur you can find the Chalis Ek Caves and the Alfred caves which are major nesting ground for the edible nest swiftlet (exported to China).
To Reach
Diglipur is connected by road from Port Blair which is one of the most enthralled adventures of Andaman. Air services operate from major cities of India to Port Blair (takes around 2.5 hours), which can also reached via sea. International and domestic tourists can avail both the services for reaching the destination. Preferably the tourists should opt for visiting the location during winters because of the congenial climatic conditions with relatively lower temperatures to enjoy the beauty of the place with family or friends.
Location Map
Tour Packages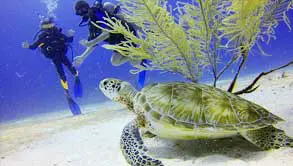 Druation : 11 Nights 12 Days