Samdrup Jongkhar Travel Info in Bhutan
Samdrup Jongkhar - Situated at an altitude of 233 meters and has scenic drive routes all around. This town is small and is a commercial hub and serves nearly all of eastern sector of Bhutan as far as Mongar and Lhuntshi. It is the entry point in the south east bordering the state of Assam in India. The exit point is important due to its proximity to the airport at Guwahati. The town is very pleasant and clean.
Khaling Wildlife Sanctuary and Royal Manas National Park are two major attraction of the region. Khaling Wildlife Sanctuary is located in the region spread over an area of nearly 270 square kilometers with an altitude range of 400 meters to over 2,200 meters. It also has one Dzongkha of Samdrup Jongkhar. Major fauna includes elephant, gaur, rare pygmy hog and hispid hare. Royal Manas National Park in the south central part is spread over three districts with an area of nearly 1020 square kilometers. One of the oldest protected area and was established in 1966.
To See
Zangdo Pelri Temple
School for the Blind
Khaling Weaving Centre
Dewathang
Mongar
Trashigang
Deothang
Bhangtar
Royal Manas National Park
Khaling Wildlife Sanctuary
Location Map

---
MARINE TO ALPINE PVT. LTD.
G-0315, City Centre, Uttorayon, Siliguri
PO - Matigara, Dist - Darjeeling
West Bengal, India - 734010

Mobile :
+91 97335 33000
Email :
info

marinetoalpine.com
Web :
www.marinetoalpine.com
A member of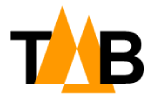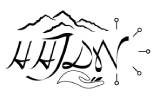 All rights reserved Marine to Alpine Pvt. Ltd. Website design and development service provided by
Techno Developers Group.
Leave a Message