Type Here
Bara Mangwa
Bara Mangwa is a tiny village in the Himalayas near Takdah in Darjeeling district of West Bengal in India. Lately it is developed as a destination for eco-tourism activities in the Teesta Valley area in Darjeeling Himalaya.
The locals are simple and properly educated to maintain the balance between nature and development. Bio organic foods are available in Baramangwa Homestays and resorts. Although there is no branded resort available at Bara Mangwa but some of the eco-tourism-based homestays are so splurge we can consider them as resorts. Bara Mangwa is also known for large production of Oranges. Chhota Mangwa, Tinchuley are nearby.
From Siliguri it is almost 65 Kms and a journey of two and half hours. From Darjeeling Bara Mangwa is almost 40 Kms and ninety minutes journey.
Location Map

---
MARINE TO ALPINE PVT. LTD.
G-0315, City Centre, Uttorayon, Siliguri
PO - Matigara, Dist - Darjeeling
West Bengal, India - 734010

Mobile :
+91 97335 33000
Email :
info

marinetoalpine.com
Web :
www.marinetoalpine.com
A member of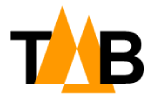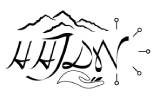 All rights reserved Marine to Alpine Pvt. Ltd. Website design and development service provided by
Techno Developers Group.
Leave a Message