Type Here
Phabung or Pabong
Phabung or Pabong or Pubong is a small hamlet with majestic view of the Himalayan peaks. The place is near Charkhole which is relatively popular in tourist map. Pabong is situated in the newly formed Kalimpong district of West Bengal in India. Phabong or Pabong can be accessed through many routes from Siliguri. It can be accessed through Sevoke - Bagrakote - Chunabhati road although one need to travel by hardy vehicle in this road. Another road is via 27th Mile (after crossing Rambhi) - through the Teesta Lower Dam Project via Samthar. Alternatively - from Kalimpong, Phabong Pabong can be accessed via Rellikhola - Palla Haat Bazaar.
Phabong or Pabong is encircled by Loleygaon forest. The entire village is serene and in a clear day offers a great view of Kalimpong town in the opposite hill along with Namchi in Sikkim. Pabong is also good for bird watching. Livelihood of the local largely depends upon organic farming. Large cardamon is cultivated throughout Pabong and surrounded areas.
Homestay facility has come up in Pabong to accommodate visiting tourists. Popular tourist spot of Loleygaon is nearby.
Location Map

---
MARINE TO ALPINE PVT. LTD.
G-0315, City Centre, Uttorayon, Siliguri
PO - Matigara, Dist - Darjeeling
West Bengal, India - 734010

Mobile :
+91 97335 33000
Email :
info

marinetoalpine.com
Web :
www.marinetoalpine.com
A member of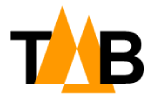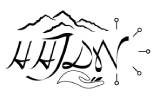 All rights reserved Marine to Alpine Pvt. Ltd. Website design and development service provided by
Techno Developers Group.
Leave a Message